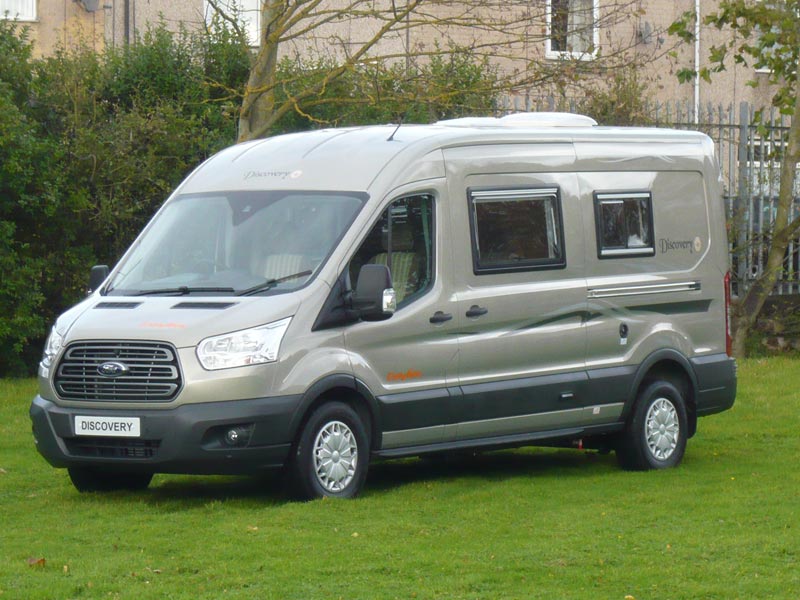 See the new Devon Discovery @ the Manchester show 15-18 January 2015
30th October 2014 | posted in Shows / Exhibitions
The new Devon Discovery is one of the very first motorhomes to utilise the new Ford Transit. At its debut at the 2014 NEC Caravan and Motorhome Exhibition, the new Discovery received much praise for its design and features.
Based upon the advanced, new Ford Transit, the Discovery benefits from Devon's unrivalled heritage and expertise, gained over many years as a leading van-based motorhome conversion company.
With sleeping for two in a generous 6' 4" x 4' bed, the Discovery's living accommodation is both generous and luxurious. The Discovery features all the expected contemporary motorhome features, in a sub 6 metre length vehicle, which possesses class-leading vehicle dynamics and efficiency.
Comprehensive details of the new Devon Discovery will appear on this web site soon, however, if you require additional details or wish to view the vehicle at the Devon factory, please contact us now.